Helsinki
Continental Europe's most northern, remote capital city is an under-appreciated gem that will surprise you with its beautiful attractions.
Helsinki Seurasaari
outdoor folk museum consists of old Finnish buildings that were brought from all over the country, showing how people lived in previous centuries.
Helsinki
is Europe's most northern, remote capital city as shown Finland is easily reached by air, sea or rail, Helsinki is easy to navigate.
Helsinki's
main shopping district is found in a compact area between the Esplanade and the train station. We also see the Sibelius Monument made of 600 tall pipes.
Helsinki:
attractive stores line the streets, modern malls occupy the interior of the blocks in this travel video, also, Kiasma Museum of Contemporary Art. Downtown Helsinki is compact, filled with sights. travel video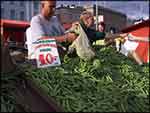 HELSINKI
Three Days in Helsinki
Freezing throughout the winter, this land is magically transformed into a warm, sunny vacationland between May and September, and is a special city very much worth visiting. Continental Europes most northern, remote capital city is an under-appreciated gem that will surprise you with its beautiful people and attractions. Helsinki, in far-away Finland, is a place you would never drive to, but it is easily reached by air, sea or rail. This efficient and thoroughly entertaining city is clean and green, with parks, cafes, museums, shops of all kinds and a picturesque little harbor lined with excursion boats and a bustling waterfront market. Three Days in Helsinki
Helsinki is a city of fine design with nicely-planned neighborhoods that function efficiently, but it is not a place with many grand monuments, ancient buildings or famous landmarks. Founded relatively late by European standards in the 17th century, and designated as capital in 1812, the small town was initially built of wood and burned down several times, so that nearly all the buildings we see today are no more than 200 years old. The nation is also quite young, achieving independence only in 1917 after a century of occupation by Russia, preceded by 650 years of control by Sweden, from the mid-12th century. Finland is located between Sweden and Russia, and was often caught in the middle and devastated by the wars between those two larger powers; but now it is free and independent, enjoying one of the worlds highest standards of living, as seen in our travel viedos.
Fortunately, Helsinkis modern town planners have done an excellent job of creating a livable city, praised by the Harvard Architectural Digest as the "Best Designed City in Europe." The familiar European pattern is here: a compact city with most residents living in apartment buildings located near shops and services, with convenient mass transit to efficiently move people around without causing major traffic jams. This is a small capital, with just 500,000 residents, but there is an underground metro system and numerous light rail trams running on the surface along the main streets. This transit system is well-utilized because people are not living in the suburban sprawl pattern that we often find in America. People enjoy many social benefits of this medium-density apartment system without being crowded, for it is easy to get around and the jobs, shops, schools and attractions are nearby.
Finland is a huge country, sixth-largest in Europe, but with only 5 million people, making it one of the least-crowded nations in the world. There is plenty of land near Helsinki where they could have built single-family houses, but instead, most live in apartments, with just 12% in detached homes, so the surroundings are preserved as a rural region with farms and summer cottages. Because of this concentrated urban center, visitors will find that it is very easy to see the sights on foot, and active pedestrian efforts will be richly rewarded with many fine discoveries. You can see nearly everything in a couple of days and have part of third day left over for an excursion out of town.
July is an excellent time to visit because the weather is at its best, the city is not crowded and hotel rates tend to drop. July is the peak month for locals to take their vacations, either at their summer cottages in the countryside or elsewhere in Europe, especially on the sunny beaches of the Mediterranean Sea. Business travel also grinds to a halt, leaving hotels looking for customers and lowering their rates to lure the few remaining travelers. Temperatures are mild, usually in the 70s, because Helsinki is so far north, nearly as high as Anchorage, Alaska, and the days have 20 hours of sunshine. There will still be plenty of locals in town for you to mingle with if you choose: most are friendly, fluent in English and spending a lot of time outdoors on the streets, cafes and parks, enjoying the fleeting good weather.
DAY ONE: Inner harbor, Esplanade, City Center
A great place to start your explorations is at Market Square, the colorful outdoor food market next to the harbor, open every day from 6:30am until 2:00pm. Here you will find all sorts of fresh produce and prepared foods ready to eat along with some booths selling souvenirs and crafts. The air is fresh with sea breezes and the music of seagulls accompanying the sounds of the merchants hawking their goods. Most people working at the market are the farmers themselves or people they hire, often students on summer break. A smaller market without the fresh produce re-opens here later in the afternoon from 4:00pm, so you might plan to come back. This harbor scene is so fascinating that it is worth more than one visit during your three days.
This scenic waterfront setting has a friendly, casual atmosphere with locals and visitors chatting together, framed by boats bobbing on one side and a row of impressive buildings on the other, including City Hall, the Swedish Embassy and the Presidential Palace. Numerous excursion boats are docked here, offering a variety of enticing itineraries including lunch and dinner cruises, or a choice of several 90-minute sightseeing voyages along the citys shores and through the nearby archipelago. Have a look at the various cruise posters and brochures and select one for later in the day, making note of departure times to help plan your afternoon schedule.
Another wonderful marketplace at the harbor is found in The Old Market Hall, which has been a favorite hangout of food lovers for 110 years. This beautiful old building has two long shopping aisles lined on both side with thirty merchants selling a nice variety of foods ranging from pastry snacks to ingredients for a gourmet meal. You can sit down for lunch at one of the snack bars or purchase foods to go: cheese, coffee, fish, chocolate, meats, spices, fruits, vegetables and alcohol. There is lots more to discover in the many stalls, including sushi and smoked reindeer meat that is sealed well enough for you to bring home as a gift. The market is such a pleasure that it inspired creation of a similar food hall in Boston at the Quincy Market, which has in turn served as a model for food courts everywhere.
After youve had enough of the market and harbor, begin your walking explorations of the rest of town. From here you could walk one block over to Senate Square to see one of the main historic centers, but save that for tomorrow. Instead, walk towards the heart of town, heading for the green park just beyond the large bronze fountain of the naked Havis Amanda, the mermaid symbol of Helsinki.
ESPLANADE
The most popular park in town, called the Esplanade (they say "Esplanadi") runs through the middle of downtown from the waterfront to the main commercial street of town, Mannerheimintie, just three blocks away. This is very much the heart of town and a place most visitors come back to several times to relax, shop, sip and catch some entertainment at the bandstand in the middle of the park. There is a fashionable café in the park, called Kappeli, with a nice range of dining options and special beer brewed on the premises. You can sit outdoors and snack at their large terrace café, or relax inside with a sophisticated meal. This lovely old restaurant was built in the 19th century in an Art Nouveau, solarium style, with large glass walls, potted plants and elaborate interior decor. It was a major hangout for artists and is now a big favorite with the young crowd.
Two streets on each side of the Esplanade host the main concentration of stores selling Finnish goods, such as Marimekko fabrics, Aarika wooden jewelry and gifts, Hackman Arabia porcelain and Artek furniture. Especially along North Esplanade, these shops are all noted for their world-famous Finnish design -- a sleek, modern, functionalist look. The Finns are proud to be a major creative force in the development of the Scandinavian design movement, whose roots stretch back to the Art Nouveaux movement of the early 1900s and have continued evolving into our post-modern world.
Several excellent restaurants are found along both sides of the park, including the famous Café Strindberg, which has an outdoor sidewalk terrace, as well as a lovely dining room on the second floor. A more extravagant choice would be the deluxe Savoy Restaurant, on the other side of the park at the top of an eight-story building, offering Finnish haute cuisine.
The Tourist Information Office is also on North Esplanade, two short blocks from the harbor. Here you can find abundant information about what is happening in town, free maps, brochures about various tours, hotel bookings and helpful agents to answer all your basic questions. You could sign up for tours on the spot, book a hotel room and get information about the rest of Finland if youre considering seeing more of the country. The office is open every day from 9:00am.
HELSINKI CARD:
While at the Tourist Information Office you should consider purchasing the Helsinki Card, also available at most hotels. If you are planning to visit many museums and other cultural sites it would be worthwhile to purchase this discount card, which provides free and reduced admission to a variety of attractions and transportation. The Helsinki Card can vefor 24 hours or 48 hours and can be a very good value; but it is not worth it if you are only going to one or two museums and only take a couple of bus rides. Best of all, the card provides free rides on all public transit as well as free entrance to most museums and a free boat ride with admission to the Suomenlinna Sea Fortress and Helsinki Zoo. For ambitious travelers planning to visit many sites, it saves money plus eliminates the hassle of buying entrance tickets. You also get a 70% discount on the city bus tour and 50% discount on tickets to many entertainments events. However, the rest of todays schedule involves walking through downtown, which does not require use of the card, so it might be best to purchase a 24-hour card but activate it tomorrow when it could really come in handy.
CITY CENTER
The main shopping district of Helsinki is found in a compact area between the Esplanade and the train station, just four blocks square with the large department store, Stockmann, in the center. Department stores are open from 9:00am to 9:00pm, while the malls and smaller shops close one hour earlier. The two most important shopping streets, Mannerheimintie and Aleksanterinkatu intersect at Stockmann, forming a busy little plaza called Three Blacksmiths Square. Trams run along both of these main streets making it very easy to get here from anywhere in the city, but once you are in this zone you merely need to stroll a few blocks to cover all the possibilities. This is the epicenter of Helsinki, so of course it is filled with a lively outdoor café and surrounded by people in motion. Two blocks further along Mannerheimintie is the second largest department store of Helsinki, Sokos.
This shopping neighborhood offers up the entire variety of retail experience: attractive stores line the streets, modern malls occupy the interior of the blocks and several large department stores anchor the entire complex. In addition to The Forum, the largest mall in town with 125 stores, look for smaller malls hidden in the center of the blocks: a simple doorway will lead into a vast interior space of dazzling chrome, marble and glass with sleek escalators to whisk you through multiple levels of shopping nirvana. Three of the best are Kiseleff Bazaar, Kluuvi Shopping Center and Kamp Galleria, easily found along Aleksanterinkatu Street.
A good walking strategy is to proceed from Stockmann along one side of Aleksanterinkatu probing each of the side streets for a block and entering those center-of-the-block malls. When you reach Senate Square, five blocks away, return along the other side of Aleksanterinkatu, venturing down more of the side streets, until you get back to Stockmann. If you come upon some helpful-looking people wearing green smocks and holding brochures, by all means stop and say hello, because you have found a Helsinki Helper. They are friendly volunteers who answer questions and offer advice on what to see and how to get around.
Of course, there are many places to eat and drink in this shopping zone, ranging from inexpensive take-outs (yes, it is possible to eat cheaply here) to high-end, gourmet dining. One unusual restaurant chain with relatively low prices is the Unicafe, operated for the students of the University of Helsinki, but open to the public with the best food deals in town. There are a half-dozen of these self-service cafeterias in the city center, but the most convenient is the Unicafe Ylioppilasaukio, on Mannerheimintie in the block between the train station and Stockmann, part of a rambling shopping complex called The Tunnel. Open daily from 9:00am - 7:00pm, the Unicafe offers a big choice of hot and cold buffet items, with a healthy salad bar and friendly atmosphere. Its a huge place with large, communal tables that facilitate having a chat with some young locals while you dine. Another inexpensive, popular cafeteria is found inside the train station, on the right as you enter.
TORNI TOWER
By now, if you have been browsing in the shops and soaking up the city atmosphere, it is probably late afternoon and you can save further walking for tomorrow, but there is one more highlight: Helsinkis only "skyscraper," the Torni Tower, with a roof-top observation deck on the twelfth floor that looks out over the city. Located just behind the Forum mall at 26 Yrjonkatu Street, the Torni is a pleasant hotel operated by the Sokos chain, and welcomes the public up to the Vista Bar.
Take the elevator from the hotel lobby to the top, then walk another flight up to the cozy bar and have a look around. You will be tempted to have a drink at the end of this long day at their outdoor tables, a perfect spot to relax and soak up the view. For an added bonus, there is even a special view from the window of the mens room. Notice the white Old Church down below in the small park, a rare example of a surviving wooden structure, built in 1826. From this vantage you can see the whole city and eyeball your route to a restaurant for dinner. Good restaurants are expensive, but you really should splurge and try some of the special local cuisine. Two restaurants -- Chez Dominique, a French-Scandinavian gourmet restaurant, and G.W. Sundmans, serving innovative Scandinavian cuisine in a former sea captains home -- recently received Michelin stars. Both are located in the heart of the city.
DAY TWO:
Market Square comes alive by 7:00am, so if you are up early this is always a good place to begin your day, even if you were just here yesterday. Have coffee in the Old Market Hall, which opens at 8:00am, and strike up a conversation with some of the market vendors in the outside stalls. When you are fueled up and ready to go, walk one block over to Senate Square.
SENATE SQUARE
Senate Square is the main ceremonial center of town, dominated by Helsinkis famous Cathedral that sits majestically on a small hill and reaches up to the heavens. In the center of the plaza stands a noble statue of Czar Alexander II, which serves as a reminder of Finlands occupation by Imperial Russia from 1809 to 1917. Curiously, even today in Russia you cannot find any remaining statues of the czars, but this one is displayed prominently, honoring Alexander, who financed construction of the square and the surrounding neighborhood, which was Helsinkis first effort to construct elegant buildings in stone rather than wood.
The czar wanted Helsinki to look like St. Petersburg, Russias capital at that time, just a few hundred miles to the east. Czar Alexander sent Carl Engel, one of the important German architects, to design the Lutheran Cathedral and surrounding buildings during the 1830s and 1840s. As a result, Finnish architecture has many similarities with the Russian style, using the neoclassical motif of tall columns in the ancient Greek manner.
Numerous American movies, such as "Reds," "Gorky Park," "Dr. Zhivago" and "White Nights," were filmed in the area around the Cathedral because during the communist days filmmakers could not go to the Soviet Union, and used the Senate Square as a stand-in for Moscow or St. Petersburg.
Various government buildings are clustered around the square, including offices for the Prime Minister in the Council of State, which formerly housed the Senate, giving name to this square. However, there is no longer a senate at Senate Square, because the government is now run by a parliament whose headquarters are in a different part of town. There is also no hint of a royal palace here because the Finns never had a monarchy of their own.
The main building of the University of Helsinki across the square was also designed by Engel in the same Russian neoclassical style which gives this broad plaza a harmonious, uniform appearance. The university, Finlands largest with 37,000 students, does not have a unified campus, but is spread through nearby blocks reaching towards the train station and beyond. Completing the square, across from the Cathedral, is a row of old merchants houses, including Sederholm House, the oldest stone house in town, built in 1757 and now open as a small museum with special exhibitions.
Behind Senate Square
The blocks behind the Cathedral are some of the most majestic in Helsinki, with more neoclassical buildings by Engel and impressive monuments including the Bank of Finland, University Hospital, the State Archives, several university halls, some wealthy merchant homes and charming little neighborhood parks. It is worth spending an hour on foot covering a few blocks of this magnificent part of town.
Snellman Square is one block behind the Cathedral along Snellmaninkatu Street, with two of Helsinkis most exceptional buildings on each side. The Bank of Finland, in the style of a Renaissance palace, has a statue of J. W. Snellman in front, who was the father of Finnish money and a leader in the patriotic movement for independence. His statue sits on a pedestal pock-marked with holes from World War II battles.
Across from the bank is one of Helsinkis most beautiful buildings, the House of Commons, designed in a rich neoclassical motif with gilded Corinthian capitals and a Greek frieze around the exterior, like that of the Parthenon. Also called the House of Estates, this was one of two chambers in the Senate that functioned during Russian rule, and now is used for special government occasions.
Ritarihuone Park is a lovely small neighborhood park with tall trees and inviting benches, at the end of Alexandersgatan. Several impressive buildings frame this peaceful garden, including The House of Nobility which formerly housed the governing body called The Diet, a 19th century forerunner of the Parliament. Porthania, a modern building complex on Yliopistonkatu is a student activity building of the University of Helsinki, with an attractive piazza that attracts many students for casual conversations and special events. This plaza comes as close as they get to having a campus.
An impressive Russian Orthodox church, called Uspenskin Cathedral, is several blocks east on a separate island connected by bridges. However, this would take time to visit, so unless you are very keen to visit this Moscow-style ensemble of elaborate onion-domes and spiral towers, you can just enjoy the good view from a distance. It was built for the occupying Russian soldiers during the 19th century. Today, only one percent of the population belongs to the Orthodox Church. There is not much else to see on that island, which is headquarters for a fleet of ice-breaking ships that are essential to keep Helsinkis harbor open during the winter because it is so cold the ocean freezes with ice two-feet thick.
HELSINKI CITY MUSEUM
Return to Senate Square and walk down Sofiankatu Street immediately in front of the Cathedral to the Helsinki City Museum, the second most-popular museum in the city. Separate display areas dramatically illustrate the three eras of the city: the Swedish, Russian and independent Finnish. Artifacts, costumes and pictures bring the citys story to life, with a special focus on urban lifestyle, role of the sea and Helsinkis place as the nations capital. This state-of-the-art museum has only been in this historic building since 1995, which originally held the first Stockmann Department Store. If you want to see more exhibits later about different aspects of the city there are numerous other museums devoted to such specific topics as trams, technology, automobiles, architecture, workers housing, sports and schools.
CITY TOUR
After your morning walk it would be a great idea to take a 90-minute bus tour of the city, which departs from the Tourist Information office on the Esplanade, two blocks over from Senate Square. This gives you a chance to sit and rest while the sights glide by, accompanied by narration that will tell you all about Helsinki. Hourly departures on the hour, between 10:00am and 2:00pm, are available with no need to make reservations if you get there a little early. The tour route will take you past some of the sights youve already seen on foot, and then beyond into the edge of town in a loop that will help you plan your remaining time here.
A 90-minute bus tour of the city is a helpful way to supplement your walking tours and get a quick overview of Helsinki. You have a choice between a tour with a live guide on board, who will be speaking in both Swedish and English, or a bus with prerecorded English narration and sound effects delivered over headphones. The tour route is similar either way and will certainly be worth the $22 and time it takes. It makes brief stops at Senate Square, the Sibelius Monument and Temppeliaukio Church.
The tours are conducted by Helsinki Expert, the tour operator of the Helsinki Tourism Association, a remarkable company in business since 1940 and providing a wide range of travel-related services that can greatly enhance your visit. They have 300 tour guides, provide bus services and hotel bookings, organized the Helsinki Card discounts, operate the shop at the Helsinki Tourist Information Office, and publish the free magazine, Helsinki This Week, a useful guide with information about special events, shops, restaurants and related services. They also conduct three different half-day tours -- to Porvoo; to the home of Jean Sibelius; and to the nearby lakes and forests. If you want to travel farther, the same outfit can arrange your trip to Stockholm, St. Petersburg or Estonia.
BUS TOUR HIGHLIGHTS:
Some of the sights you will see along the route include the following:
Parliament Building was opened in 1931, built entirely by hand in pink, Finnish granite with fourteen massive columns across the front in neoclassical style. The government is led by a president who is directly elected by the people for a six-year term, and also by a prime minister who is selected by the dominant party in the parliament, which consists of 200 representatives elected by the public for four-year terms.
Finlandia Hall, the citys premier concert hall was designed by the nations leading contemporary architect, Alvar Aalto, who built it in the sleek, modernist design. Completed in 1975, the main auditorium seats 1,380 people with a small hall seating 300. The Finnish National Opera, at the other end of the same park, opened in 1993, built in a modern style with slabs of white Carrara marble to complement the design of Finlandia Hall. There are two theaters inside with the latest high-tech equipment.
Olympic Stadium was built for the 1940 Olympics, which were cancelled due to the war and rescheduled to 1952 when Finland hosted its one and only Olympic Games. The stadium, which seats 40,000 people, is still in use for sporting and musical events.
The bus tour will make a stop at the Sibelius Monument so that you can stretch your legs and get a close look. This remarkable modern sculpture is made of 600 tall pipes representing an organ and symbolizing the music of this great native composer, Jean Sibelius, who is probably the worlds most famous Finn. When it was first unveiled in 1967 the public disliked the abstract quality of the pipes, and the sculptor was compelled to add a portrait bust of Sibelius, which looks pensively upon the scene. Be sure to walk underneath the pipes and look up into them while you are moving along for a delightfully dizzying involvement with this magnificent ensemble.
The city tour also stops at Temppeliaukio Church, one of Helsinkis most popular attractions, commonly called the Church in the Rocks. It is a stunning amphitheater carved out of natural bedrock, with interior walls of rugged natural stone and a domed ceiling made from copper and glass. There is usually someone playing the piano demonstrating the perfect acoustics, and concerts are often held here. It was finished in 1969 with a style that combines modern minimalism with an earthy, rustic connection to nature.
THE MAJOR MUSEUMS:
When you have finished the bus tour and taken a break for a late lunch, you should consider visiting another one of the citys top museums which are clustered in the downtown area. Round out the day with one or two of these great attractions and then try and get to more tomorrow. For a small city of 500,000 people it is simply amazing that Helsinki has 70 museums, many of which also have attractive cafés and gift shops. The top five are described here, followed by a partial list of the others. For further information about their collections, opening hours, locations and prices, see the comprehensive web site, www.hel.fi.
Finnish National Museum: Standing exhibitions of the history of Finns, from prehistory to modern times. The museums exhibits are the result of over 170 years of collecting and are presented in a very educational and entertaining way. This is the top choice for anyone who is interested in culture and history.
Ateneum Art Museum: Finlands oldest art and most respected art museum includes an impressive exhibition of Finnish art from the mid-1700s to the 1950s modernism. The Ateneum boasts the most significant collection of art from Finlands golden age. Also on display are works by Van Gogh, Gauguin and Cézanne. This outstanding collection is the citys third most-popular museum, with 143,000 annual visitors.
Kiasma, Museum of Contemporary Art: Some of the worlds most radical new buildings in recent years have been museums of contemporary art, and this daring new structure succeeds as one of the most innovative yet. Designed by an American, Stephen Hall, from New York, it looks super-minimalist on the outside, with solid walls shaped into odd geometric blocks, while on the inside the unusual floor plan is both disorientating and easy to navigate, turning your visit into a fun adventure. It has instantly become the most popular museum in the country, with 227,000 annual visitors. The Kiasma collection includes art from the 1960s onwards, featuring changing exhibitions of paintings, space art, photographs, media art and sculpture. The Kiasma Theatre offers music, movies, multimedia presentations, debates and seminars.
Cable Factory: Located in the Ruoholahti district of Helsinki, the Cable Factory is Finlands largest cultural center. Formerly an industrial site for Nokia, the Cable Factory has been recently transformed into a modern center in which 900 artists work. The Cable Factory attracts over 250,000 visitors a year to its many events. The site includes three museums, eight galleries and productions of dance, theatre, sport, music and art. There is also a café and restaurant. The Cable Factory also hosts festivals, exhibitions, conferences and other events. Included within are: Finnish Museum of Photography and the Theatre Museum.
Sinebrychoff Art Museum: An impressive collection of old European art in a wonderfully restored building. The collection includes especially portraits and artifacts from the 17th and 18th centuries, as well as visiting exhibitions.
DAY THREE: outdoor museum, boat ride, and more museums.
FOLK MUSEUM PARK at SEURASAARI
Seurasaari is an outdoor folk museum of old Finnish buildings that were brought from all over the country to create a cultural park on an island in the Helsinki suburbs. Easily reached by public bus number 24 from the central train station, it only takes 15 minutes to get there. The park is just a few miles away from town but the lush landscaping of tall trees and green pastures creates the feeling of being far out in the countryside, transported to a simpler time zone two centuries earlier.
Some of the 85 buildings date back to the 17th century, so there are some very old styles represented. You can see typical homes of farmers, merchants and the Bishop, ranging from a grand mansion to a little cottage. The park has guides in native costumes who tell you all about the sites and bring the history to life. The guides are friendly and knowledgeable, so take advantage and ask them to explain everything. If you are visiting during the summer, many of these guides are university students who are also happy to try and answer any other questions you might have about modern Finland.
Visitors to Seurasaari can walk into the houses, look at the furniture and different items of daily life, tour the kitchens and look through the barns. The walking tour through the grounds is self-guided, so you can wander as you wish from one exhibit to the next and take as long or short as you care to. It is possible to get a feeling for the park in just one hour, but there are so many different buildings to admire that you really should spend two or three hours to get the most out of it.
If youd like to continue the outdoor theme for the day, return to town by city bus and then take a boat from Market Square, choosing from a variety of routes. You might do the basic 90-minute circle harbor cruise, taking you past several islands and shoreline vistas, or sign up for a dinner cruise with surprisingly delicious local foods. Another excellent route will drop you off at the fortress island in the middle of the bay where you can walk for an hour or two before returning to the harbor.
SUOMENLINNA FORTIFICATIONS
These popular islands a mile offshore are the site of an old military fortress that has been turned into a vast park, with acres of meadows ideal for picnicking, massive defensive walls constructed centuries ago, a military museum, outdoor concert venues, cafes and restaurants, all set in a delightful green preserve with refreshing sea breezes and dramatic vistas looking back towards the city. Suomenlinna is listed as a World Heritage site by UNESCO, and can be easily reached from the Market Square by frequent ferry service.
This area was fortified in 1748 when Sweden was in control. It was built as a defense against the Russians, who were frequently at war with Sweden. Then called Viapori, this used to be the biggest fortification in the kingdom of Sweden. It was forced to surrender in 1808 and became a Russian fortification for 110 years. The British navy attacked it in 1855. In 1918 the fortification was renamed Suomenlinna and served as a Finnish garrison until it came under civilian rule in 1973.
A museum located in the former inventory chambers of the navy from the 1780s tells the history of Suomenlinna naval fortress from the 18th century to the present day. Admission 5 euro. A guided walking tour of Suomenlinna takes in the main fortress sights, its history and life on the island today. The tour lasts about an hour and starts at the Visitor Center. 10 euro
Two other outdoor parks might also compete for your time today:
Helsinki Zoo
The only general zoo in Finland with species from all over the world including snow leopard, red panda and species unique to Northern Europe. Tropical houses for Amazonia and Africasia as well as the Cat Valley are the zoos special attractions. Admission 5 euro. Boat transport to Helsinki Zoo departes from the east side of the Market Square and from Hakaniemenranta next to the Hilton Helsinki Strand at 30-minute intervals from 10 am onwards.
PORVOO
If you only choose one of these many attractions for today, you would have time to visit the nearby town of Porvoo for part of the day. It just takes one hour by bus to get here, with two hours visiting the town, and an hours ride back to Helsinki, for a half-day expedition. You could take an excursions boat from Helsinki but that requires twice as much time and will eat up most of the day, so stick with the bus, which travels through some lovely countryside along the way.
Porvoo is the second oldest town in Finland, with ancient wooden buildings, picturesque yards and narrow lanes lined with original houses and shops. The town plan dates from the Middle Ages, and todays buildings still have that early feeling. The symbols of town are the quaint row of red wooden warehouses along the river that were important during the glory days of seafaring and trading.
The guided tour begins with a visit in the home museum of Finnish national poet J. L. Runeberg, followed by a walk through several blocks of the old village and the beautiful medieval cathedral. There is also some free time for a cup of coffee and for a walk through the old town visiting some of the shops and craftsmen's workshops. Narrow cobbled alleys that lead up and down gentle slopes present an easy challenge for the able walker and reward your efforts with pretty views of this wooden village.
Inside the venerable old town cathedral, parts of which date back to the 14th century, your guide will probably tell you something about the history of Christianity in Finland, which only began in the middle of the 12th century when crusaders brought the Catholic faith from Sweden. Before that time the locals were following their traditional, pagan native beliefs. The church reforms of Martin Luther were adopted and modified in Finland so that by the mid-16th century the people had converted to the Protestant faith. Church interiors were modified to reflect a new simplicity of worship, by covering the colorful images with plain white paint. Worshipers would sit in a prescribed way, with men on one side, women on the other, poor people in the rear, beggars in the balcony and drunken peasants outside. During services an assistant would prowl the aisles with a long stick to wake up any snoozers, because the services went on for about five hours.
Porvoo has a lovely central square surrounded by original buildings that are now shops, private homes and cafes, with the Town Hall standing prominently along one side, open as a museum that illustrates the history of the area. Most of the exhibits feature furniture, utensils and clothing from mansions in the surrounding area, which had been a very wealthy community in the old days. They also have jewelry made from human hair and other curiosities that can keep you entertained for 30 minutes.
You are free to wander through the residential part of town and look into some back yards that are open to the public. The main entrance doors of the houses were in back rather than on the street, as you will discover by walking up the narrow dirt driveways and looking around. Most backyards had additional dwellings for the staff and barns for the animals, and this is where the cooking was usually done, away from the main residence of the wealthy landowner.
First signs of known human occupation here date back to about 800 B.C. during the Iron Age when there was just a simple settlement of early farmers and hunters. The present town got started in the 10th century as a small marketplace where people from the countryside would gather once a month, during the time of the full moon. Gradually, people began to stay and settle here rather than just coming in for a day to trade. From those simple origins the town got started and a small city began to develop. In those days people did not have money, so they traded goods, exchanging dried fish, meat, roots, berries, flour and most valuable of all, squirrel fur, used for clothing in the frigid winter.
Today, the town survives on tourism, which has some nice benefits for the visitor: the original buildings and atmosphere of the place are preserved with great care so that it will remain an attractive place, and many shops are waiting for your credit cards with a tempting array of wonderful things to buy. There is also a small arts community here of painters, potters and craftsmen, whose work is available in several galleries along the main lane. Dont miss the chocolate shop on the main lane, which features hand-made sweets not available in Helsinki. Porvoo can be a busy place with the many other visitors looking for the same peaceful tranquility you have come to find, but there are always the quiet little back lanes and wooden docks along the waterfront that you can have to yourself.
You can see there is so much to do in Helsinki that you might need to stay for an extra couple of days!!!
When you have finally finished your Helsinki visit, take advantage of this remote location and continue traveling, either to St. Petersburg, seven hours away by direct train, or to Stockholm, easily reached by comfortable overnight cruise ship. Two large ferries leave Helsinki every night at 6:00pm, each carrying up to 2,500 people for a very pleasant cruise across the Baltic Sea to Swedens capital. Sea voyages are so popular that the port of Helsinki has six million passengers coming through each year. The two lines with service to Stockholm are Silja and Viking, with very similar quality of service. They are like very floating hotels, with comfortable cabins, restaurants, promenade decks, tax-free shopping malls and casinos. Bon voyage.