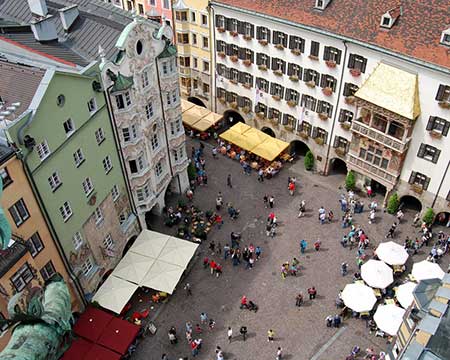 Innsbruck
Travel video: Historical walking tour, main square, Jesuit Church and Royal Palace. History of the Hapsburgs is a complex story brought to life by our guide.
Innsbruck
Travel video: Short tour of Innsbruck, including a ride up the mountain where we enjoy a summer snowstorm, plus more highlights with comments from our travelers.
Dolomite Mountains
in northern Italy, followed by a visit to Innsbruck where we enter the palace and walk through town. The Dolomites are some of the steepest and most dramatic mountain peaks in Europe, so significant that in August 2009, the Dolomites were declared a UNESCO World Heritage Site. After having a look at various vistas and riding the cablecar, we continue to Innsburck for a walking tour.